TWIN RIVERS 4X4 CLUB - TRIP PROCEDURES
When driving with the club, Road Rules apply at all times.
All members and their visitors participating in Club activities shall at all times abide by the direction and instruction of the appointed trip leader for duties in respect to:
(a) Safety to other members;
(b) Route to be taken;
(c) Fire precautions and restrictions;
(d) Care and respect of private property;
(e) Any other instructions issued for a particular activity.
The passenger or driver of any vehicle will not consume intoxicating liquor during the driving portion of any Club activity. Alcohol may be consumed in moderation during a meal break or once stopped for the night at camp.
All radio communication while an obstacle is being encountered should be directed to the Trip Leader or the nominated "Tail End Charlie". Radio communications not directly related to negotiating the obstacle shall be kept to a minimum.
When an obstacle is being negotiated, each driver should wait at a safe distance to render assistance, if needed, to the following vehicle.
Each vehicle, once they have cleared an obstacle shall announce the way clear for the following vehicle.
Vehicles carrying equipment and personnel, (i.e.: winches, first aid officer, first aid equipment, Doctors, beds, recovery gear) will be classified as emergency vehicles, and as such must be given clear passage and right of way.
When winches and snatch straps are being used all persons are to stand clear of winch cables and snatch straps (at least one and a half lengths in all directions).
It is the responsibility of the vehicle owner and driver to ensure their vehicle is of sound mechanical condition and that an adequate supply of water, food, fuel and spares are carried on trips.
Each vehicle should carry a first aid kit suitable for the activities to be performed on the trip, the number of people relying on the kit and the expected time required to obtain medical care. First Aid training is also a desirable asset to the convoy.
Gates shall be left in the state in which they were found, unless otherwise specified by the Trip Leader. Ensure livestock doesn't pass through while the convoy has the gate open.
What is carried in, must be carried out – i.e. rubbish.
Respect our wildlife. Stop and look, but never disturb or chase animals.
Any inbound vehicles encountered by the convoy while off road, should be provided with the number of vehicles in convoy, to reduce the likelihood of "surprises" as the vehicles pass by. The "Tail-End Charlie" may also communicate to the passing vehicles that the road ahead of them should be clear.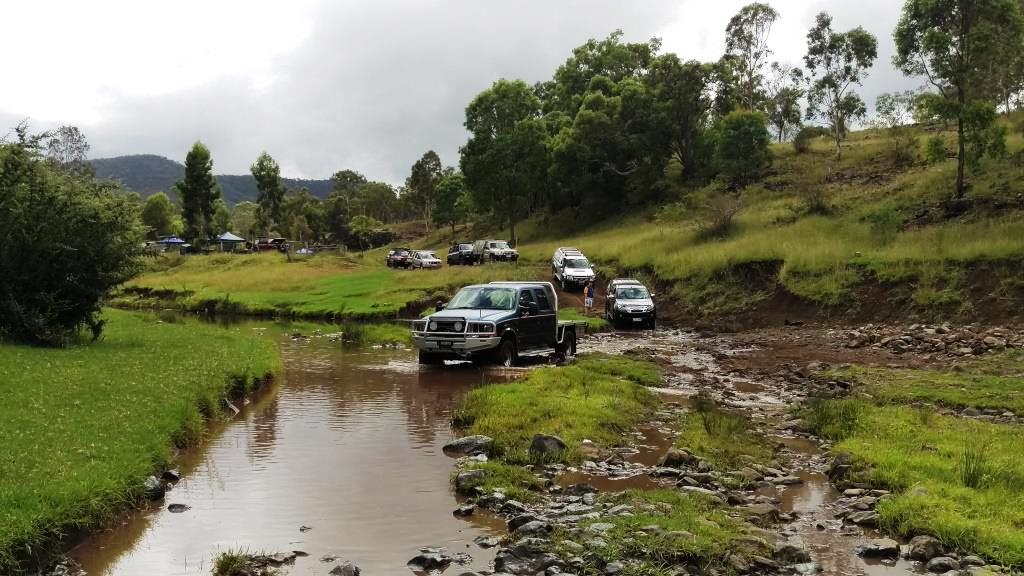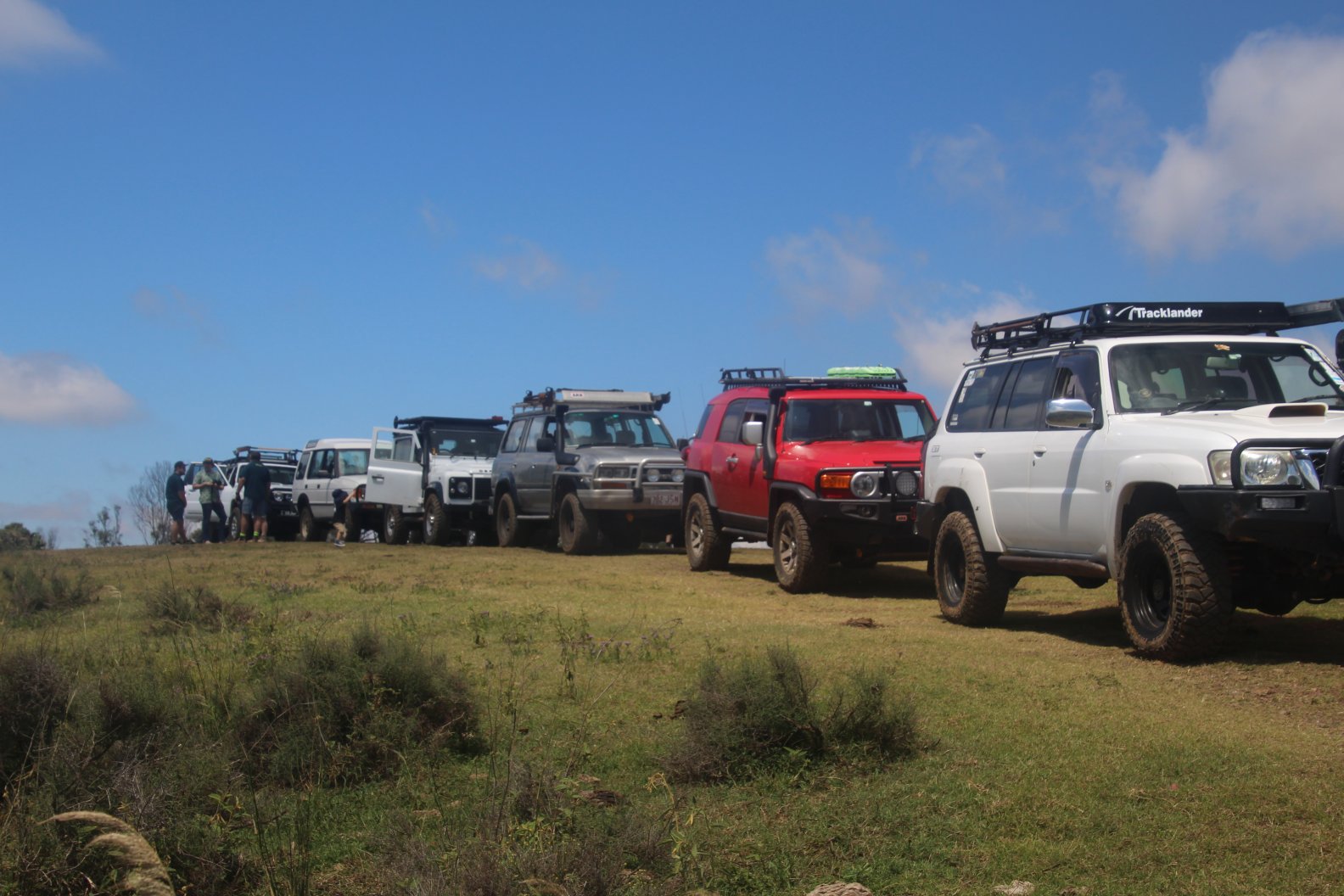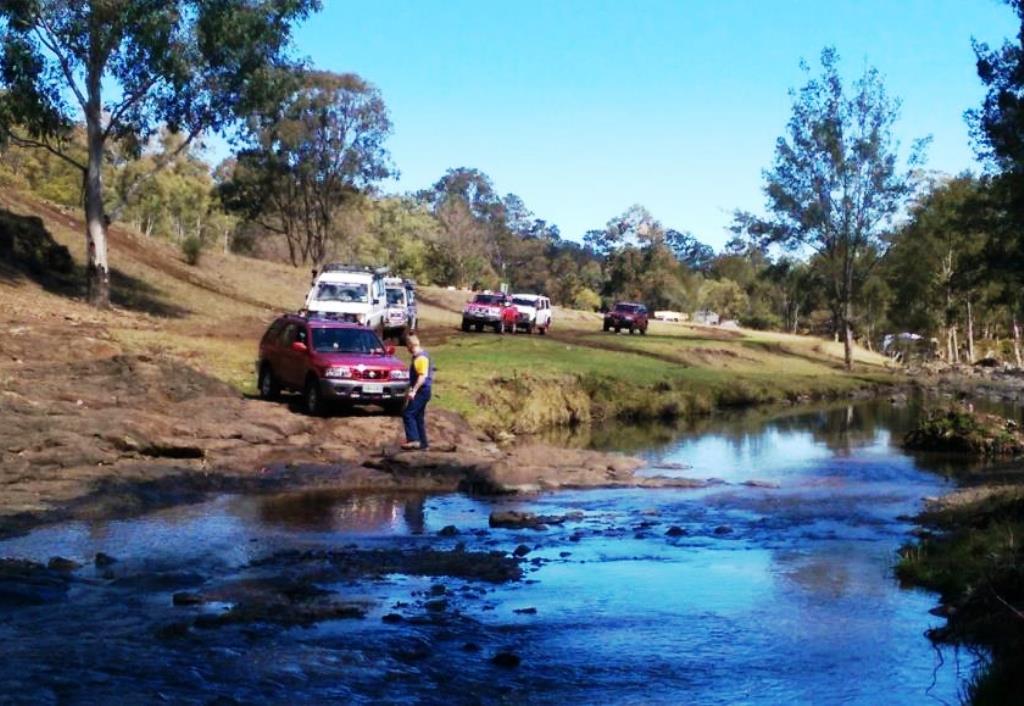 Want to join us?
Come and meet us. We are a friendly group. Beenleigh Bowls Club 11 Hanover St.
The second Tuesday of the month. Come early for dinner. Meeting starts at 7.30 pm